Learning and Laughter:
Humor Boosts Retention
Karith's secret weapon is that she uses
humor
in her INVERSITY™ trainings.
According to numerous neuroscience research, humor stimulates the brain's dopamine reward system, which activates motivation and long-term memory. 2,3
Keynotes & Training
For over a decade, Karith has given keynotes and done training at industry associations like SHRM, corporations like Bristol Myers Squibb, and academic institutions like Stanford, Harvard and more.
Consulting
With mounting pressure to apply DEI principles organizationally, Karith can either work alongside someone on your staff or as a contracted consultant to fulfill the role of Chief DEI Officer in your organization.
Online Learning
Access online learning and real tools to navigate the sensitive and ever-evolving landscape of diversity. INVERSITY™ offers seven online learning modules with engaging supplemental activities designed for introspection and reflection.
The Voices of Society Are Loud
Be careful who you listen to. Many of today's well-intentioned movements have been hijacked to create division and hate.

As Martin Luther King, Jr. said, "We may have all come on different ships, but we're in the same boat now."
What is INVERSITY™?
INVERSITY™ is a new word for many. It may even be an entirely new concept for those well versed in traditional diversity and inclusion efforts. Karith empowers organizations to have conversations about DEI in a less threatening, more inviting, deeper and authentic manner.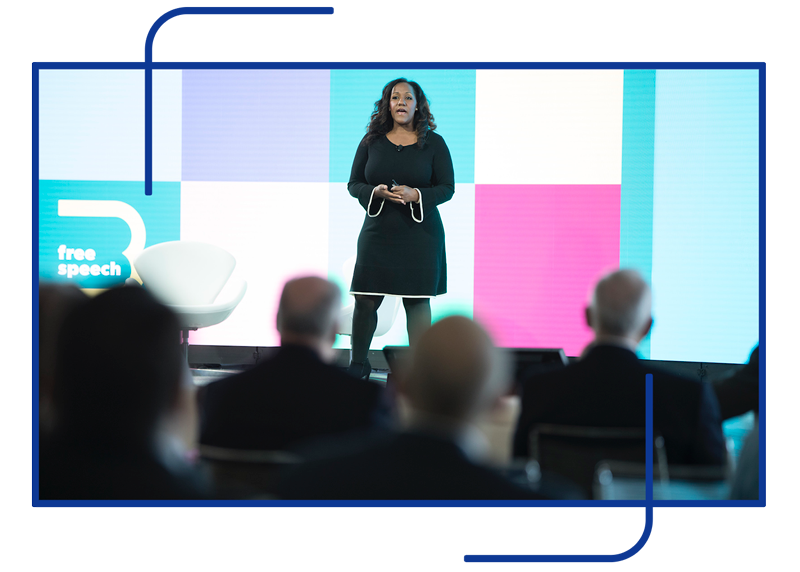 INVERSITY™

Stands For...
INVERSITY™ is not about ignoring or dismissing issues of bias, conscious or unconscious.


INVERSITY is not about promoting a philosophy that perpetuates the "blame or shame" game.

INVERSITY certainly does not propagate the narrative of victims and villains (that is limited thinking; and one that disempowers those who need empowerment the most).

INVERSITY takes the "division" out of traditional DEI programming by offering a truly INclusive way to communicate, learn, and create an environment vital to an organization's success.

INVERSITY honors, recognizes and celebrates all that we bring to the table — our background, our heritage, our identity — without letting those things completely run the show.

INVERSITY expands the idea of diversity to include diversity of thought and ideas.

INVERSITY is about maximizing positive outcomes for everyone participating in the conversation.

INVERSITY training and workshops allow organizations to have conversations about DEI in a less threatening, more inviting, deeper and authentic manner.